The sharing Economy on On-demand and Last-mile Delivery Platforms - The Role and Effect
By Blake Larson, Managing Director, Lalamove International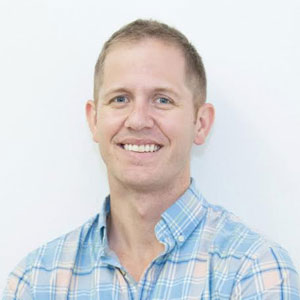 Blake Larson, Managing Director, Lalamove International
An important legacy issue for supply chain and logistics has always revolved around inefficiencies present in last mile delivery. Data, technology, and connectivity have helped many organizations tackle this efficiency gap. SMEs and e-commerce companies have been especially successful in leveraging the power of the sharing economy to address the last mile problem. According to The Brookings Institution, the sharing economy is estimated to grow from $14 billion in 2014 to $335 billion by 2025, a demonstration of the sharing economy's potential.
Business and consumer expectations in regards to "on-demand" 3PL are changing rapidly
As society becomes more connected and automated, actions and decisions are increasingly accomplished with a simple push of a button. There is a growing expectation that businesses adjust and react accordingly. The melding of e-commerce (B2C) and logistics is a good representation of this fundamental shift, where speedy purchases must be met with equally speedy delivery to ensure success.
The use of third-party logistics has always been justified through the evaluation of efficiencies in operations and cost; however, consumer behaviorand on-demand services have begun to buck this trend. A recent McKinsey & Company study showed that consumers are increasingly more willing to pay more for faster and more direct last mile services.

Addressing infrastructure development in rapidly maturing and developing countries through last-mile delivery for businesses

Third-party logistics involving on-demand and last mile delivery are often playing larger roles in economic and social development in maturing nations than we think. In places like China, where online consumers are expected to grow 200 million to 660 million and online retailing is expected to grow to 1.7 trillion by 2020, efficiency gains in 3PL will be crucial. In developing nations, tackling the last mile problem inadvertently helps to address numerous infrastructure scaling concerns, including technological adoption, job creation, utility, GDP growth, congestion, and private transportation utility. Often unhindered by legacy infrastructure or transition times, many emerging markets are relatively quick to adopt new technologies. With that said, optimizing a dynamic distribution network in vastly new and diverse markets presents challenges that can often lead to new insights and discoveries that help drive businesses and 3PL companies to operate more efficiently.

Globalization and the future of last mile and the sharing economy

Almost 60 percent of the world's population is expected to reside in cities by 2020. If the sharing economy represents one of the latest advancements in logistics, urbanization will once again force another significant industry evolution. Omni-channel and last mile delivery continue to evolve due to improvements in algorithms, data, and analytics. New disruptive technologies will gradually become viable; things such as 3D printing, for example, may shift more emphasis and demand on last mile delivery. The emergence of the Internet of Things (IoT) will further require businesses to provide products and services that are even more customer-driven, intelligent & responsive. The incredible thing is that these technological advances along with many others are on the foreseeable horizon. Monitoring these trends regularly will be paramount in defining the way forward for many organizations.