IT as an Enabler
By Francisco Castillo, SVP & CIO, Maynilad Water Services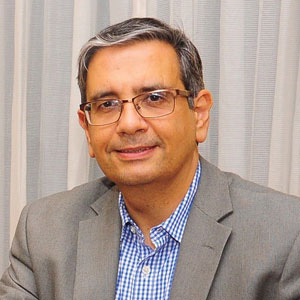 Francisco Castillo, SVP & CIO, Maynilad Water Services
From my 25 years of experience in the IT world, I can say that it is hard to run a business without the use of technology, particularly IT in today's world. When we talk about improving things or being more efficient, IT plays a notable role in achieving them. IT is all about proper process and structure of the IT organization for it to be effective.
Obstacles in adopting IT technology
It is undeniable that technology empowers businesses in improving their operations, making things viable that were previously not possible. However, when it came to deploying technology within the utility sector, the industry has been conservative. There are two aspects—regulatory policy and mindset. We can somehow justify to the regulator, putting forward the explanation of using a particular technology, but the real struggle begins when the management resists accepting changes.
Another hurdle in adopting IT is the concern around finding reliable technology partners or vendors.
IT is all about proper process and structure of the IT organization for it to be effective
Technology is a field that is always on a buzz with its new arrivals like IoT, big data, and cloud, displaying its widespread business values; however, to find a vendor that delivers positive output as promised can be a challenge. There are a lot of vendors, but a true partner with whom we can develop and take the journey forward is hard to find. Developing good partner relationships is an important aspect that we implemented in our company. Finally, to deploy an effective technology within a specific industry, domain knowledge is a definite requirement.
Striking a balance between operation and innovation
Before bringing IT onboard within certain operations of an organization, it is important to realign and stabilize operations. It involves having proper process and structure in terms of the right arrangement of one's table organization, and good internal process to handle requests and incidences in a timely and efficient manner. Once the operations are in place, the next step is to experiment with innovation and find out a company's technological requirements. A lot can start with discussions on what an organization wants and how they can make their work efficient.
Future promises
IT has always been an enabler, and in the recent years, its accessibility has become even greater. Industry 4.0 and IoT is becoming a reality for the utility industry, transforming the way we manage all our industrial facilities. This is going to gain greater traction in the next few years. In addition, the ability to access information will be democratized, enabling everyone to receive information, wherever and whenever they need. Many startup companies are indulging themselves into technology, which was earlier restricted to giant companies. With venture capital and new ideas flourishing every day, IT will never take a back seat.