The Growth of eCommerce and Omni-Channel Solutions
By Carly Cummings, CIO, Linfox Asia & Director, The Australian-Thai Chamber Of Commerce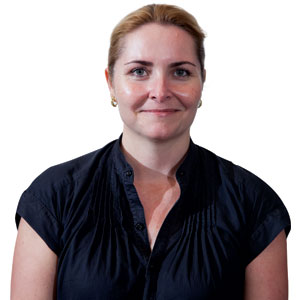 Carly Cummings, CIO, Linfox Asia & Director, The Australian-Thai Chamber Of Commerce
E-Commerce means different things to different people. It is often narrowly described as being the business to consumer (B2C) small order home delivery market. But it's much more than that.
E-Commerce can be a platform for service businesses to connect customers to their offerings, such as a cooking school attracting new students or Uber matching passengers and drivers. It can also be a tool for large retailers to connect with their individual outlets to provide services such as automated inventory management and reordering services using point-of-sale data. Alternatively, it can be a platform for customers to find goods and compare prices before they physically purchase goods in-store. The applications and variations of e-Commerce are endless and will grow exponentially as businesses start to use big data analytics to tailor and target solutions to end customers.
The supply chain industry has been using e-Commerce in the form of electronic data interchange (EDI) to communicate with its customers for over 20 years. Supply chain partners use it to swap order information between their distribution centers and sales and customer service teams to ensure B2B deliveries occur on time and accurately. The current explosion in e-Commerce is an extension of this same concept to a different audience, namely smaller unit B2C orders, allowing businesses to communicate directly with their end customers to offer a more customized and targeted channel of supply.
Asia leads the pack
Asia is one of the largest and fastest growing e-Commerce markets in the world, with Indonesia, Vietnam, and India leading the way in providing more creative and complex omni-channel distribution options to the end consumer.
This trend is being driven by increasing minimum wages and a growing middle class with more disposable income on one hand, and decreasing 'free' time owing to increasing congestion and transit times on the other.
The swiftly declining traffic speeds in Jakarta for example, is directly influencing the
rise of e-Commerce
in Indonesia simply through residents' increasing inability to easily access shopping malls. In fact, average traffic speeds in Jakarta are regularly recorded at around 8km/hr.
As the use and understanding of big data and analytics deepens through the expansion of the IoT, the range of options for end consumers in the future will be boundless
This combined with limited public transport options, means e-Commerce is becoming a necessity rather than a choice for many Indonesians.
Smart solutions and innovative delivery methods
As e-Commerce becomes a natural choice, the issues of traffic congestion and last-mile deliveries are transferred to the logistics provider, driving more innovative distribution networks and the rise of omni-channel delivery solutions.
In response to increased congestion, distribution companies are using smaller vehicles such as vans and motorbikes to increase speed and agility, maximize the number of small drops per load, and increase the daily number of delivery runs when compared to their larger counterparts.
Innovative networks and logistics partnerships are also evolving such as the pick-up and delivery locker networks placed at existing retail outlets such as 7-11, which still rely on consumers completing the last mile themselves. In some more extreme (and impressive) examples in Jakarta, some distributors are able to deliver direct to customers' cars while they're stuck in long traffic jams.
IT supporting new networks
These new networks need intelligent systems to provide accessibility and visibility of transactions for distributors and consumers. For Asia, these systems need to be cost effective and ideally free to last-mile users and consumers in the supply chain, including delivery drivers. Until recently, the high cost of devices for drivers was a considerable barrier to completing the visibility loop in the supply chain, but increasing wage rates and the availability of low cost smart phones is now solving this problem. As a result, many new Android apps are appearing in the market, replacing the old and expensive enterprise track and trace solutions with agile and intelligent proof of delivery (ePOD) solutions that allow customers to see where their goods are in real time, and allow sellers and retailers to receive instant confirmation of orders reaching their destination.
This development helps to significantly speed up the order to cash cycle for many businesses from the manufacturer through to the delivery driver. It also maximizes the flexibility of delivery options by using apps such as Waze or Google Maps and the smart phone's inbuilt GPS to adjust delivery routes on the fly based on traffic conditions or changes to customers' requirements.
Many companies are still trying to define how e-Commerce and omni-channel networks will work best for them, and supply chain providers like Linfox are now working to fill this gap with one-stop e-Commerce services that offer everything from the front-end website, to fulfillment, delivery, and customer service infrastructure. Many of our own customers are adapting to meet changing consumer demands and complement their traditional bricks and mortar offering with more comprehensive omni-channel networks.
Logistics is the critical enabler for successful omni-channel networks and Linfox is working closely with our customers to provide solutions such as greater network visibility, shorter delivery timeframes, and innovations in warehouse operations to meet higher volume small order requirements.
As the use and understanding of big data and analytics deepens through the expansion of the IoT, the range of options for end consumers in the future will be boundless. The best is certainly yet to come.