The Converging Dichotomy between E-Commerce and Brick-and-Mortar
By Simon Sim, Director, Consumer Lifestyle and E-Commerce, YCH Group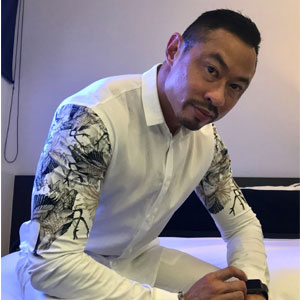 Simon Sim, Director, Consumer Lifestyle and E-Commerce, YCH Group
With the explosive and exponential growth of e-commerce, it is plausible and forgivable for one to have the belief that this spike will leave in its wake a deleterious impact on the sustainability and relevancy of brick-and-mortar stores in the fickle world of consumers. Today's consumers are becoming increasingly sophisticated and savvy. The whole online shopping experience that stems from the rigorous demands for endless new quality product offerings to the fulfilment of purchases through the most reliable and economical Last Mile must be clockwork, failing which businesses face a looming threat to their brand loyalty and business sales volumes. In a study conducted by Google and Temasek Holdings, e-commerce sales in ASEAN is projected to grow steadily on an upwards trajectory from $5.5 billion in 2015 to a staggering $88 billion in just a mere decade in 2025.
Unprecedented technological advances in the e-commerce ecosystem are shaping and moulding consumers' buying behaviour; habits and shopping patterns. And in an age of digital transformation, omnichannel is the new buzz word in the world of retail. In an undiluted definition of omnichannel, it is a fully integrated approach that brings a truly unified experience that cut across both online and offline platforms from brick-and-mortar locations to dot-coms and marketplaces.
With the game-changer that is now thrust into the backyards of brick-and-mortar stores, there is now greater pressure for them to innovate and embed digital transformation into their business DNA or they will risk losing their market share.

To compete in the space of e-commerce can be an expensive affair but it does not need to be that way. In an independent research, shoppers rate convenience as the highest determining factor in where they will shop while sophisticated technologies such as the integration of augmented reality into an e-commerce environment scored the lowest. There are basic omnichannel solutions in the market such as YCH Group's Order Management System (OMS) that will interconnect all experiences with backend engines and give retailors a distinct and competitive advantage to reach customers virtually anywhere and anytime in the world. With the dawn of a new era in commerce, the capability to offer consumers great convenience at different touch points, digital or physical, will in itself add value to the consumers' shopping experience.

Beyond helping brick-and-mortar businesses penetrate the e-commerce sphere, such solutions are great impetuses in addressing the challenges of unifying their retail store operations with e-commerce and marketplaces through a seamless integration and management of their inventories, products and orders from both online and offline channels including marketplace management right through to fulfilment with the appointed Last Mile service provider. For both retailers and consumers, this opens up a plethora of opportunities: For the former, a digital presence that transcends geographical borders for a stronger brand presence and higher sales volume between online-to-offline purchases in the store, and for the latter, a world of infinite product offerings and shopping indulgence all at their fingers tips with the option to have the purchases delivered to their doorsteps or click-and-collect at a convenient store of their choice.

It may be too early to subscribe to any notion that allures to a certain doom and the decline in the legacy of brick-and-mortar stores with the emergence and boom of e-commerce. More than anything else, there exists a symbiotic relationship between the two. Inherently, both models will have their obvious pros and cons, and when retailors hybridize the best of both models with a sound understanding of the interplay between the experiential and transactional, perhaps another player is introduced into the fiercely battled arena of commerce.