Real-time Freight Management Using Mobile Technology
By CH Mak, Sr. Manager, Corporate MIS – Business & Project Management, Dimerco Express Group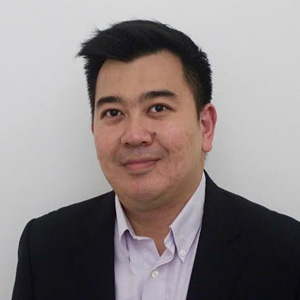 CH Mak, Sr. Manager, Corporate MIS – Business & Project Management, Dimerco Express Group
Real world logistics is actually pretty complex. Real-time management brings it up a few notches. Freight forwarders have to build and work on the vast array of data from shippers, consignees, airlines, liners, truckers, each with their own unique system, or lag behind.
Freight management, the simple process of moving freight from one point to the other, have expanded over the centuries. With the advent of mobile technologies and big data in association, there is finally an integration of online and offline logistics. Basically, it all spans across a huge value chain platform. With IoT (Internet of Things) being publicly accepted as a part of life, freight forwarders face many challenges, as both workers and customers' mentality and expectations have changed.
The objective of building up 'Intelligent Logistics' is part and parcel of this evolution, and mobility is one of the important factors. This is where Information Technology plays an important role, by making things simpler. With the introduction of EDI (Electronic Data Interchange) actually linking the different systems worldwide with the combination of big data, RFID, real time tracking and monitoring, and various IT solutions through the years, automation by utilizing IT has greatly flourished, and mobility is now a very common and viable solution.
For real-time freight management to happen seamlessly end-to-end, mobility is a must. Workers and customers are not expected to be chained to their desk 24/7, and fed information passively. In the world of a digital workforce, leveraging of information technology in business is a necessity, and lack of it will be considered a disadvantage.
Mobile software plays a pivotal role in complementing the mobile hardware, and it pays for freight forwarders to recognize this challenge in its IT strategy.
As businesses move forward, freight management using mobile technology will be just another part of day to day life, and will be as common as the light switch
With the introduction of web based supply chain systems in recent years, in general, freight forwarders have always been looking ahead on how to provide more mobile innovation and flexibility to their workforce, as well as benefits to the customers.
By actually leveraging on 'Intelligent Logistics', it has opened up unlimited possibilities, and manage to streamline the data and information flow, by integrating various logistics platforms. Freight management not only entails the high level processes, but also at the ground level, when goods are picked up from warehouses, or delivered to the end point by trucks, before it can actually be sent through air or sea freight.
From this operational level, the utilization of modern software and hardware have enabled real time routing analysis. As all workers are equipped with mobile devices, this actually assists on the despatch planning well ahead of time and it enables the integration of the first and last mile in international freight management. Starting from the warehouse, utilizing readily available RFID devices, cargos in warehouses are easily identified and shipped out confidently. Measurements of cargo also are not reliant anymore on manual work, but can also be enhanced from 3D dimensioning systems.
From the basic processes of online signature for the POD (Proof of Delivery), photo updates of the cargo, and irregularity management, critical and instant milestones are also being pushed to mobile devices. Better freight management is finally a reality, as it enables the workers to make educated and intelligent decisions that is only made possible with the detailed analytics provided to them real time, to make on the fly decisions. All these will benefit the modern consumers, as it also enables them to make better choices in this competitive environment.
In regards to customers, the availability and visibility will bring to the customer flexibility and peace of mind. As best practices for all shipments are in place due to the seamless integration of mobile technology, customers can expect higher service quality, for example— faster customs clearance process, on time pickup/delivery, as well as real time active tracking. Customers will also be able to expect reasonable cost savings due to rates transparency in selection of carriers, and reduction of cargo insurance costs too.
As businesses move forward, freight management using mobile technology will be just another part of day to day life, and will be as common as the light switch. More and more solutions are being discovered daily, and evolving at a tremendous pace. We just have to keep looking forward, and the future of Intelligent Logistics will shine bright.
Check This Out:
Top Freight Management Technology Companies