Productivity through Decision Making: Our Evolving Ports
By Michael Bouari, CEO, 1-Stop Connections, New South Wales, Australia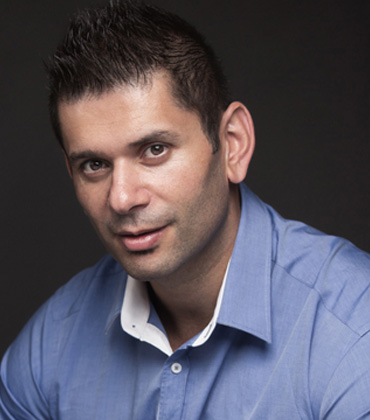 Michael Bouari, CEO, 1-Stop Connections, New South Wales, Australia
We are in an era of rapid digital transformation that affects all industries. Mobile technology, social media, cloud computing and advances in analytics are all contributing factors. The rate of innovation and adoption is accelerating and will likely continue to do so. This rapid change has an impact on decision-making. Decision-makers need technologies and solutions to support this rapid and accelerating change to help them make good decisions based on knowledge, experience, and sound logic have a much higher probability of delivering success in any business.
Decision Making Evolution
The idea of importing and exporting goods seems simple, but it gets complex very quickly with the multiple inputs from a range of people and institutions. Having so many variables and "middle men" that can potentially delay cargo, decision-making has become a critical function. Regardless of where a business is today, the evolution of decision-making relies on three key factors:
• Business Process Automation (BPA)
• Operational Engagement (OE)
• Port Community Insights (PCI)
Each factor provides varying degrees of benefit for any operator. However when all are incorporated into a terminal's approach to planning, managing and optimising for continuous improvement, exponential benefits can be realised.
Business Process Automation
With the dawn of computers, the storage and processing of data has become streamlined. Businesses of all kinds now rely on enterprise resource planning (ERP) and/or operating systems to take care of key business processes such as financials, payroll, CRMs, HR, order entry and inventory management. As company information is increasingly stored in databases and interconnected systems, businesses also rely on these systems for integrity, security and governance.
Each stakeholder in the supply chain has countless business processes. As processes are analysed and improved, some at least will be ripe for business process automation. Once the potential for automation has been discovered, the key is to try and automate a process as quickly as possible.
Planning through BPA
Any operator that uses technology to tap into the benefits of business process automation is immediately improving their planning processes.
Terminals are able to plan capacity, labour and maintenance to improve truck turnaround time, security and container handling.
BPA when processed viaa TOS allows electronic messages with information about a container and its contents prior to any truck and container arriving at a terminal gate. Therefore, the BPA system validates information before a truck and container arrives at the terminal. Entry is automatic if all paperwork is in order.
Operational Engagement
Customer-centric business practices are being adopted widely across industries because that is what the customer wants and ultimately what brings you success. A customer-centric approach delivers information in a meaningful way, often in real time. It takes into account the needs of the individual customer and not just a segment.
A true example of how merely segmenting customers simply doesn't work is the example of a terminal that only allows hourly timeslots for pickup/drop off of containers regardless of how many containers a transport operator has for one customer. For example, most transport operators have 1-10 containers per customer, but in the event a large importer has 50-100 containers the transport operator needs another efficient approach.
This is actually a great illustration of the pitfalls that can come with business process automation when it's not accompanied by operational engagement. For businesses to survive and thrive, technology solutions must be able to be configured and adapted to suit the needs of the customer.
Operational engagement delivers a collaborative edge in a globally competitive environment. Solutions that leverage the BPA, customer-centricity , collaboration and integration internally, as well as in interfaces with other businesses (B2B), is enabling the customers to achieve their unique needs and no longer restricted to the limitations of a single process.
Operational engagement at port terminals
In ports and terminals there are many opportunities to improve business success through operational engagement. A clear advantage arises for terminals that transition from appointment schedulers to more sophisticated port wide vehicle booking systems to manage the cargo drop-off and pick-up. This provides transport operators access to all container and vessel information in one place as well as a full suite of container management features to manage their jobs. With improved truck utilisation and the ability to guarantee truck turn times, the advantages are compounded by the ability to access via multiple devices and channels, from websites, SMS and email, through to mobile devices.
This approach requires collaboration and real-time information sharing to provide a seamless experience for the customer and improved management opportunities for the terminals. Each terminal maintains its own database and is also able to access information that enables better planning for resources and terminal capacity management, minimising re-handling and keeps labour costs under control.
Port Community Insights (PCI)
It is impossible to take all variables into account without the use of integrated and cross-functional systems and technologies. Technology alone takes us part of the way to the next best decision via BPA and integration and data sharing through Operational Engagement brings us closer. The circle is then completed with analysis and feedback via Port Community Insights, gleaned from data captured during Operational Engagement and transactional data captured and recorded during day-to-day operations.
Port community insight systems facilitate gathering, mining, organising, transforming, consuming, and analysing diverse sets of data with statistical modelling tools to detect patterns, report on what has happened, predict outcomes with a high degree of confidence, apply business rules and policies, and provide actionable insights.