Omnichannel Marketing vs. Omnichannel Distribution
By Annemieke Gelder, Vice President Logistics, Sivantos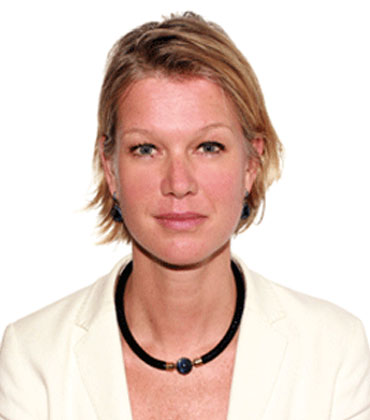 Annemieke Gelder, Vice President Logistics, Sivantos
Since a few years, we read and learnt more about omni-channel marketing, which has replaced the concept of multi-channel marketing. Multi-channel marketing and multi-channel distribution was often if not always used interchangeably and probably depending on the function you belong to. Traditionally, sales and marketing were focusing on the top line and supply chain focusing on the bottom line and efficiencies. The supply and sales options were limited or more discrete: offline vs. online, direct or via distributors and typically in a specific geography and more important the functions could still interact in their own relative 'silos' to meet their own objectives.
A quick Google search on "omnichannel" (omnichannel.me) tells us that multi-channel means multiple, many or even cross-channel, and omni-channel would be "cross-channel being done well". It perceives all things and experience beyond the traditional channels or the point of sales for a single brand; any platform which can give consumers more 'data' or information to inform it's buying decision and perform it's final purchase, and where the consumer can interact.
With the world no longer be discrete and predictable, what does that mean for our supply chain design and operating models?
"A deep understanding of the specific market space is required extending into relationships of the multiple tiers on the supply and the sales & distribution side"
Amazon started out as a true e-tailer selling books online wiping out the traditional 'brick & mortar' bookstores, disrupted the relationships with the big publishing houses, went on to expand it's range of products and went on to become a designer and manufacturer of it's Kindle, a distributor of e-books - taking out the need for physical distribution altogether - and expanded it's activities into web services provider as well as a distribution partner competing with the regular third party logistics service providers.
And there are plenty of other examples, the point is that we not only observe the multifaceted ambitions of both traditional players and (new start-up) disruptors, but how the whole market place and its players and roles they play is becoming more dynamic and interactive. These changing roles and interaction are how omnichannel market place is shaping through the use of technology and data.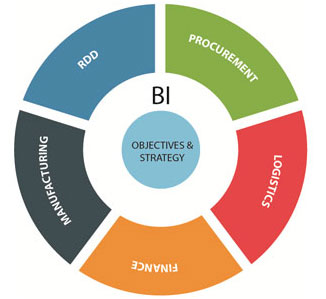 From a business-to-business point of view the role of the 'middlemen' such as retailers, sales distributors as well transportation partners helped making a market and understood local market structures being the key conduit for manufacturers to sell and deliver their products. Manufacturers, service providers or brand owners can now use Business Intelligence (BI) to build up deep and broad market knowledge, but require to do so fast to ensure the customer demand can be fulfilled in whatever shape it presents itself. Fulfillment through 'middlemen' then becomes a choice.
The space of supply chain & freight sees many of it's services and processes digitalizing, such as shipment trackers, freight tender tools, spot freight bidding platforms, benchmarking services etc. All useful tools to support bottom line efficiencies, but neither of these tools individually allow us to pull together the critical information that goes across various parties in a traditional supply chain. They don't address the sales & marketing dynamic either. A deep understanding of the specific market space is required extending into relationships of the multiple tiers on the supply (upstream) and the sales & distribution (downstream) side.
Being competitive requires a successful application of an omni channel approach and requires the availability of data across the supply chain and the right aggregation, to build up useful market knowledge or BI. Data is becoming available in data lakes, but require definition to be relevant to support the business objectives.
Omnichannels beyond the role of supply chain, or sales & marketing individually and requires an integral view across these all business functions to support the data aggregation definition and requirements. More specifically: a business wide strategic approach to the companies' channels, addressing the related data and technology requirements is envisioned. IT and BI become pivotal to drive the omnichannel approach and all functions are to work in a symbiotic way to constantly adapt to this dynamic market place. Where the consumer expects and seeks out more interaction, companies internally are to do the same.
Organise the key business functions - including BI - across different levels from operations to executive into (virtual) forums. Joint decision-making and agile supply along the parameters that are jointly set and choose the appropriate supply model: shortest fulfillment lead-time, efficient supply, most optimal sales or even maximised sales. Supply chain and BI functions can now directly impact the top line should this be required. As the end to end value chain becomes more complex and dynamic, the internal value stream model as it was defined by Michael Porter could, therefore, see a more symbiotic version centered around the key business objectives and BI.
Omnichannel is therefore not exclusively a domain of marketing or distribution, but a cross business operating model heavily dependent and enabled by technology and BI. Omnichannel is a holistic business approach where all functions are represented and BI and technology play a prominent role to deliver the business objectives.
Sivantos offers hearing aids under the brand Siemens, Signia, Audio Service, Rexton and A&M. The portfolio of Sivantos includes complementary accessories, fitting software, smartphone apps and diagnostics workflow solutions.