Disruptive Logistics is the New Norm
By Howard Kwong, Chief Technology Officer, Delivery Republic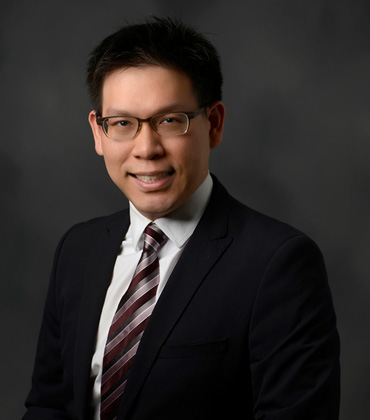 Howard Kwong, Chief Technology Officer, Delivery Republic
Commentators describe any change to status quo that impacts everyone as "disruption". From the invention of radio in the 1880s to autonomous vehicles moving on to the streets now, disruptive innovation is industry independent, can upend the status quo and create new economic activities and market opportunities. In recent years, faster and innovative delivery has significantly disrupted the logistics space.
Amazon, arguably the largest Internet-based retailer in the world, has re-invented itself constantly through disruptive logistics. How does a company that began as an online bookstore transform itself into the largest eCommerce store? Have you ever tried to order an out-of-print book from Amazon.com and wondered how it can be delivered to your home the next day? What about the two-hour delivery options for fresh produce on a Sunday in a major city? Transforming traditional warehousing to print-on-demand and displacing traditional logistics with a specialized delivery workforce, Amazon has relentlessly disrupted and re-invented logistics, letting them meet demand in the marketplace in a way that was thought impossible previously.
Amazon is not the only player in the marketplace creating new business opportunities via disruptive logistics. On-demand services have amplified consumers' desire for faster delivery. Entries in a Who's Who of on-demand delivery – Postmates - a service that delivers in hours, Instacart - groceries to your door in one hour, TaskRabbit – which lets consumers find immediate help with everyday tasks; or in the Asia Pacific - Jousun, a Hong Kong-based same day grocery delivery service, Go-Jek, an Indonesian-based on-demand delivery service provider, GoGoVan, a Hong Kong-based rented trucks on-demand startup – show firms with a common theme - on-demand logistics fulfilment. Each player has re-invented logistics to create its own unique value proposition. Consumers love it.
Consumers around the world are beginning to discover that faster, innovative delivery is no longer a pipe-dream but reality. They demand the same level of services in the marketplace. United States based marketing analytics company Connexity conducted a survey on delivery options in November 2015 and found that 19% of buyers said same-day delivery was 'important'; 4% considered not purchasing an item because same-day delivery wasn't offered. But what's more interesting is that 9% of buyers actually found one-hour delivery 'important' and 3% of online buyers had considered abandoning a cart because one-hour delivery wasn't available. Consumers not only prefer faster delivery but some of them would not accept anything less. The Connexity survey also found younger shoppers saw fast delivery as important with nearly a third of the Millennials found same-day shipping important. As our society progresses forward and millennials become the major spending power, the need for faster shipping becomes inevitable.
In today's world, being able to deliver a quality product or service is no longer enough. Consumers have tasted the highs from retailers like Amazon and on-demand startups. Faster, more innovative delivery is becoming the status quo. To achieve such novelty, traditional logistics is no longer sufficient to meet needs; companies must look to disruptive logistics to retain competitive advantage in the market place.