Dancing with Digital in the World of E-Commerce
By Anthony Stevens, Partner & Chief Digital Officer, KPMG Australia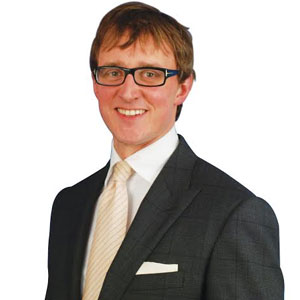 Anthony Stevens, Partner & Chief Digital Officer, KPMG Australia
Digitalization has touched all facets of the modern market. No industry has been spared. It has fundamentally changed how we buy and sell things and has led to an unprecedented rise of e-commerce. You only have to look at the state of departments stores to see how powerful it truly is.
But just because it caused chaos does not mean that it has been a zero-sum game. On the contrary, the consumer has also benefited significantly, and it's not just because of the abundance of choice that now resides at their fingertips - though this certainly helps.
To garner the attention of the consumer, e-commerce leaders understand that they need to offer something more. Organizations that have thrived in this brave new digital world know that being successful depends on creating frictionless user experiences, understanding their customer better than they understand themselves (think data), and being able to identify and capitalize on new opportunities (even if this means the pursuit of a completely new revenue stream that is distinct to their core business). These are the key drivers that help separate the wheat from the chaff.
Humans are inherently lazy, and taking the path of least resistance seems to be hard-wired into our daily routines. The Digital World has enabled organizations to significantly decrease the 'pain points' associated with buying goods, thus improving the overall experience. One stellar example of this is Amazon's patented '1-Click' checkout functionality—which eliminates the pain of manually entering long-winded shipping and payment details while purchasing goods. Though this concept seems so obvious, adding this basic feature cut out the most frustrating part of buying online. Thus simplifying the whole process flow for the consumer and making it easier for them to spend money. Apple Inc — renowned for making complex things simple and designing great user experiences, deemed this feature adding value to their products that they licensed from Amazon in 2000.
Customer obsession leads to the continual quest of truly understanding the needs and wants of the customer
For these e-commerce incumbents, this is only one step on a long road of improving the experience. Customer obsession should be ingrained throughout the organization: create value for the customer (beyond just selection and price) and they will spend.
Customer obsession leads to the continual quest of truly understanding the needs and wants of the customer, even if they don't know what they are as yet. This is where data – the new oil, plays a mission critical role. When collecting said data, no stone should be left unturned and all data should be considered equal at the beginning. Some will argue that collecting data just for the sake of collecting data is costly and pointless. Maybe, but sometimes great insights come from where you least expect it. In the mid- 2000s retailers in Minnesota did some analysis on buying patterns and experimented with product bundles. The data suggested a winning combination would be a chainsaw and mattress. The bundles flew off the shelf, profits soared and customers smiled. It only lasted for a few months though and sales dropped off. Why you may ask? Well, the analysis showed that those in Minnesota after a long winter enjoy heading out to their cabin for a holiday, only to find a tree has fallen through the roof destroying their bed. An illogical pairing made logical through the power of data – opportunities are everywhere.
Bundling a chainsaw and a mattress is a great example of a retailer using data to strengthen their core business through customer-centric thinking, but to stay relevant in the digital age; organizations need to think big. It is imperative to have one eye on the present (core revenue streams) and the other on the future (potential revenue streams). Digital technologies have enabled some incredible new opportunities. WeChat, Asia's biggest messenger app, is the first to integrate a digital wallet that allows users to make purchases from a pre-selected list of companies, which is based on the most common mobile purchases, all while conversing with friends and family. This is a great example of identifying an opportunity through understanding their customers and capitalizing on this insight before anyone else does. This bold move, even though it traditionally wouldn't be viewed as core to their business, has only strengthened. WeChat's relationship with the customer. That being said, this wasn't a decision made off the cuff, it was calculated through a deep understanding of the market and their user base. It is imperative that decisions have a strong business case and that the implementation isn't only because the technology is 'cool'.
In the world of e-commerce where there is a vast selection to choose from and that too at a relatively low cost, in such cases, organizations wanting to stand out need to differentiate themselves by using other means. At the core of any decision needs to be the customer. Understanding and building value for those who pay, as well as making it easy for them to do so from strong foundations. But it is the companies that never get complacent with the status quo are the ones that truly manage to stand out from the crowd. Companies that rest on their laurels find themselves becoming super seeded by those who strive to continually offer their customers more, even if this means bravely forging into a completely new territory.