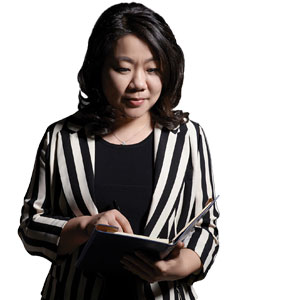 Maggie Chen, Founder & CEO
In today's digital world, supply chains function more effectively when the various major elements involved are integrated from end-to-end. This set up gives companies the ability to overcome the limitations of disparate production networks and exchange pertinent information in real time. Working on the same tangent, Shanghai-based SinoServices brings over a decade of experience in the supply chain space and provides integrated hybrid supply chain solutions to help enterprises in meeting the dynamic market requirements of Greater China.
SinoServices provides a comprehensive set of function modules, including Hybrid Cloud, CHAINWORK, CHAINFIN and 56n. Powered by cloud computing and several other contemporary technologies, SinoServices's gamut of solutions enables its clients to improve their business processes and achieve excellence in operations. "With integrated, refined, intensive and mobile supply chain hybrid cloud solutions, we help companies to address the complexities of disconnected supply networks while adhering to the cutting-edge trends of the market," says Maggie Chen, Founder, and CEO of SinoServices.
The firm's proprietary CHAINWORK Logistics Supply Chain Integration Solutions assists companies in planning, coordinating, operating, managing, and optimizing the logistics network, resources, warehouse, and funds across the entire supply chain network. Based on the agile supply chain methodology, the full suite of CHAINWORK Solutions includes order management system, warehouse management system, transportation and distribution management system, settlement management system, and Cloud portal management system that enables companies to optimize several processes of the supply chain network. "CHAINWORK™ Collaborates whole procurement, manufacturing and operations of the supply chain, to create an agile supply chain management system with interconnection, sharing, and visualization," adds Maggie.
Over the years, SinoServices's market-proven solutions have played an exemplary role in addressing their business needs of more than 500 well-known enterprises. Maggie points out a case where SinoServices assisted CNFG, a large state-owned company specialized in meat and poultry business to build 11 standardized warehouses nationwide and a cold-storage warehouse information management platform.
We offer hybrid cloud supply chain solutions for multinational companies and industries leaders to help them meet the dynamic market requirements of Greater China
These offerings helped CNFG in production environment management, data collection and analysis, and real-time monitoring system capable of supporting at least 20 refrigerators simultaneously along with an online and reserved interface for SAP. With the association, CNFG was able to solve the intricate problems of data dispersion, management system deficiency and poor expansibility inside the company, which led to a solid foundation for the development strategy of the third-party logistics of China National Foodstuffs Group Corporation.
With focus on technological innovation, the firm is committed to fueling the capabilities of its existing solutions and continually adding more value to its clients. "With the help of big data, cloud computing, artificial intelligence, Internet of Things and other new technologies, we envision creating integrated, refined, intensive and mobile supply chain hybrid cloud solutions to render superior decision-making capabilities to our clients." Quoting an example, Maggie explains that in their warehouse management system, SinoServices deploys RFID technology to overcome the limitation of traditional warehouse management models. "With the help of fixed and mobile RFID equipment and applications, we provide more intelligent decision-making capability with real-time information and data mining and analysis," explains Maggie.
Through underlining its commitment to "Always adhere to the "forge ahead, dedicated unique value" concept," SinoServices is focused to upscale the value proposition of Chinese supply chain market continually. Forging ahead, Sinoservices intends to build a new generation of information management technology to build a smart warehouse management system platform that improves the efficacy and accuracy of the entire Warehouse operation. The firm also has plans to stimulate the vitality of retail entities and solve the inventory problem of traditional retail channels with an integrated supply chain optimization solution. "As one of the industry leading enterprises, we have been taking the application of state-of-the-art technologies as a long-term research strategy, and we will continue to launch applications and services in big data, blockchain, intelligent recognition and AI deep learning," mentions Maggie.
With facilities in Chongqing, Zhengzhou, Wuhan, and Urumqi, the firm has also set up three R&D centres in Xiamen, Xi'an, and Shenzhen along with having a global presence in Singapore, the United States, and the United Kingdom. In the days ahead, the firm envisions expanding its footprint in the Asia-Pacific market. Underlining the same, Maggie informs, "many manufacturing companies in this horizon give us an opportunity to explore new market and assist the incumbent players in these territories."
Additionally, Maggie also founded JLT supply chain cloud platform, the first Chinese management platform to provide temperature-controlled service supply chain. The industry veteran also proposed the "green supply chain security plan" to promote the cooperation between the upstream and downstream enterprises and subsequently build a healthy and benign supply chain ecosystem through establishing partnerships with its customers.