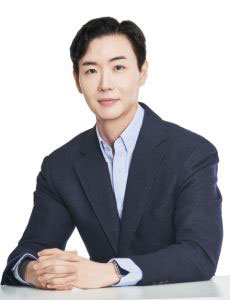 JB Rhyu, CEO
"The line between order and disorder lies in logistics." This adage very well defines the significance of logistics, which needs to be managed efficiently to ensure effective business outcomes. However, enterprises often rely on outdated and traditional systems to manage deliveries, payments, and other tasks related to transportation and end up spending more resources and time on tracking fleets and managing their everyday tasks than required. Mesh Korea, an IT-oriented logistics company, introduces these companies to smart solutions such as VROONG Prime, a last-mile logistics service and VROONG TMS, a SaaS solution and software package. With these offerings, the company delivers a new business model to companies, delivery riders, and stores.
With the philosophy to co-exist with and accommodate fleet riders, Mesh Korea has built a nationwide integrated logistics network based on hub-n-spoke infrastructure with last-mile stations, urban logistics, and technology with the hybrid of two and four-wheeled vehicles. Founded in 2013 in Seoul, Korea, Mesh Korea seeks to be a first-mile and last-mile logistics innovator. As a value creator that believes in the mutual growth of industry and its key participants, the company leads the fourth industrial revolution by promoting investments in logistics technology development.
Our company provides fixed payment on a pre-order basis that dissuades unionization of riders and incentivizes maximization of load utilization rate
In addition to VROONG Prime and VROONG TMS, Mesh Korea's offerings include VROONG Urban Logistics for deliveries through high-end VROONG vehicles, solutions, and facilities and VROONG Fresh for pre-stored HMR (Home Meal Replacement) or fresh food delivery. Mesh Korea has maintained a competitive edge in the logistics industry by accommodating fleet riders with their rider-friendly commission-based compensation system. The company's offerings provide fixed payment on a pre-order basis, dis-incentivizing unionization of riders and incentivizing maximization of load utilization rate.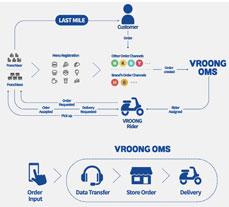 Mesh Korea's VROONG TMS, a tech-driven operation optimization engine, deskills last-mile logistics by assigning, scheduling, and adjusting tasks for riders while managing complicated customer requirements. It provides practical solutions to support a driver-focused approach to enhance drivers' experiences by generating a route optimization solution that continuously integrates the characteristics of the real-time environment. Mesh Korea's fully integrated TMS also includes the OMS software, which, along with the TMS, is embedded into the sellers' systems.
"In addition to providing VROONG TMS engine to corporations for in-house logistics, Mesh Korea has offered its technological features to over 25,000 Mesh riders to deliver premium last-mile logistics services across the nation," says JB Rhyu, CEO, Mesh Korea.

Mesh Korea also enables stores to streamline their logistics operations by utilizing VROONG's advanced logistics technology based on an accumulated data of area, routeway, GPS tracking, and driving history.

"Mesh Korea's after-delivery payment system ensures greater transparency while simultaneously increasing demand for real-time delivery"

Another factor that distinguishes the company from the rest is its after-delivery payment system that accepts payments via M-Cash, a wallet-system supported by the electronic payment gateway and virtual bank account specialized for last-mile logistics. The system collects all the payments, including product payment and delivery fees, and is made compatible with a smartphone application exclusively arranged for VROONG Delivery fleet. With these offerings in its portfolio, Mesh Korea has transitioned away from the traditional post-delivery, cash-based payment system in Korea that has been used to date for all on-demand and real-time deliveries. "By eliminating the focal source of corruption and tax evasion that were made possible under the former system, we ensure greater transparency while simultaneously increasing demand for real-time delivery," adds Rhyu. Owing to various such efforts and initiatives taken by the Mesh Korea team to transform the way the organizations manage their logistics operations, the firm has been selected as a "Potential Unicorn" in Korea by the Ministry of SMEs and Startups, to receive 10 billion of guarantee in 2019.
- Arya Williams
December 13, 2019