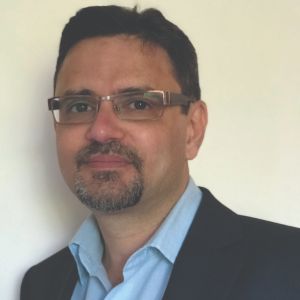 Manish Desai, Founder & CEO
Tracing back on the timeline, Manish Desai recalls a time in the Australian customs space 15 years ago. Compliance policies of regulatory agencies were gradually changing and opening new avenues of global trade operation. It was around this time that Manish ventured into the export logistics space. Manish encountered a torrent of inefficiencies throughout export logistics documentation, compliance, regulatory approvals, customer, and supplier collaboration. Digital transformation was starting to revolutionize the future of export operations at the time. Realizing the opportunities arising from this transformative period, Manish sensed the opportunity to streamline and transform export operations of Australia's community of exporters in tandem with regulatory government agencies' norms. ImpexDocs was born as an end-to-end global trade management platform meant to simplify the export supply chain.
Fast forward to today, and ImpexDocs has become the Asia Pacific leader in the export supply chain software with its single, unified, and industry-leading digital platform for end-to-end orchestration and international trade automation. "Our DIY trade software solutions suite centralizes, digitizes, and automates the international trade workflow end-to-end while managing the complexities of global trade and logistics processes," states Manish Desai, Founder and CEO of ImpexDocs. Right from order management, bookings, documentation, compliance, or reporting, the ImpexDocs' cloud-based trade execution software suite has a solution for all aspects of export supply chain execution. By integrating all export business processes with its highly integrated software solution suite, ImpexDocs reduces 80 percent of shipment execution times, with enhanced visibility on the status of all orders, shipments, and contracts, eliminating all manual errors and ensuring fully compliant and secure processes and documentation.
The company also supports the lifecycle of export operations by training emerging exporters and becoming their outsourced export team. Once they become established exporters, ImpexDocs offers them the software suite to streamline and automate their export supply chain processes while providing extensive consultations and other services to assist in their growth.

As an upshot of their remarkable services, ImpexDocs has accrued a roster of over 650 clients covering Australia, the UK, New Zealand, and Argentina. "International traders are using our software suite to export their products across 135 countries while gross sales worth $25B is flowing through our software in agriculture, horticulture, meat, pharmaceuticals, and consumer goods, among other sectors," extols Manish.

Among a surfeit of success stories, Manish recounts a special one. Endeavour Meats, one of the fastest growing meat sales and marketing company in Australia, was looking for a way to streamline their global trade execution and management to scale up operations without having to rapidly hire and train resources. Initially, they planned to develop their own international trade management system, with mostly manual execution processes but soon realized that this idea meant high cost and a prolonged implementation time. Therefore, Endeavour Meats scouted the market for the most efficient and user friendly software solution that can provide a complete solution to their needs, and that's where ImpexDocs stepped in.

After ImpexDocs implemented its software suite, it streamlined Endeavour Meats' export supply chain logistics, allowing them to optimize, automate, and manage end-to-end operations with ease. The ImpexDocs team gained an in-depth insight into the client's requirements and swiftly deployed the solution suite that offered great value for money, eliminating time and cost-intensive manual processes. "With our solution in place, Endeavour Meats was able to scale up from handling a single shipment to 287 shipments in a span of six months and achieved 73 percent savings on the systems and tools used for export process management systems," avers Desai.

With growing aspirations to augment its market share, ImpexDocs plans to further expand its operations into the USA, UK, and Canada in the next two to three years while also opening offices in those countries. "We are also investing in software research and development, to encourage further innovation with a singular objective— employing ease and efficiency for exporters around the world," concludes Desai.