Haven: Ensuring Greater Transparency and Collaboration for ocean freight with Haven TMS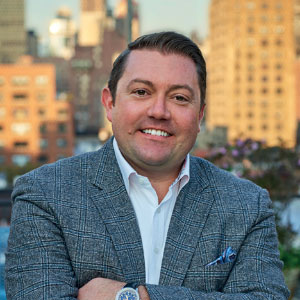 Jeff Wehner, Co-Founder
As e-commerce is ruling the commercial sphere today, shipping organizations face intense pressure to operate more efficiently and profitably while catering to the demands of their customers. However, impressing the customers with a five-star delivery service can be cumbersome with the use of manual shipping methods. As most of the organizations still use Excel spreadsheets for the rate management process, the struggle to decode a matrix of logistics, taxes, and customs to find the optimal rates for their shipments, is real. Along the same lines, paper-based document management incurs the possibility of lost, incorrect, or unapproved documents. Adding to the woes, these organizations also employ staff to pull data from the shipping line websites for detecting a delay in shipments, which leaves them no time to fix the delays. Additionally, there are hidden fees and other out-of-control costs involved in the entire shipping process that lead to discrepancies between the invoices and agreed rates. These issues need to be addressed with possible solutions that all the shipping companies need. Putting an end to their search, Haven, a California-based logistics and supply chain company, is in a class by itself, making global trade as efficient as it can be.
Haven has developed a transportation management system (TMS) with a sharp focus on international ocean shipments. "With a decidedly different approach to digitizing the international shipments, our TMS helps shippers increase operational efficiency and improve margins," says Jeff Wehner, Co-Founder of Haven.
With a decidedly different approach to digitizing international ocean shipments, our TMS helps shippers increase operational efficiency and improve margins
The TMS, offered as a SaaS solution, automates the rate management process for the shippers and also streamlines their document management, ensuring error-free and approved documentation. Additionally, the clients' employees get automatic updates on delayed shipments from the TMS, having ample time to invest in fixing the delays. The Haven TMS even allows organizations to understand the discrepancies between the invoices and agreed rates, making sure the customers pay them right away.
Apart from automating the manual shipping processes, the Haven TMS makes employee management for organizations easier. The solution not only arranges their day's work schedule based on priority but also sets them free from the mundane work of manually auditing invoices or finding optimal rates. "With our solution, they end up working on what they want to, such as solving logistics problems and creating strategies, instead of trying to find data and problems," adds Wehner.
Haven's solution can be used across commodities' traders, food shippers, large shippers, and CPG companies that ship thousands of ocean containers every year internationally. Irrespective of a client's area of service, Haven's focus is wedged on ensuring ROI, operational efficiency, margin improvement, and employee satisfaction to them. The company also helps them dramatically decrease the amount of time required for people to manage shipments, saving 70 percent of their time. Besides, Haven has enabled its customers to gain a 15 percent higher margin by avoiding setbacks.
At present, Haven is working toward expanding its solutions based on the customers' needs. Leveraging the latest technologies such as machine learning and AI, the firm envisions building the best international TMS system integrated with other best-of-breed ERP, SAP, or CRM systems to provide end-to-end functionality. Currently based in the US, Asia, and Singapore, Haven further plans to open its offices in Europe.