Global eTrade Services: Facilitating Effective Digital Global Trade Connectivity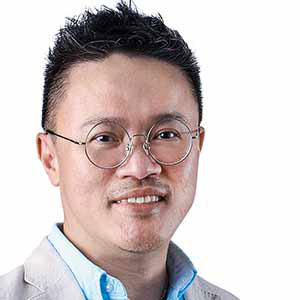 Chong Kok Keong, CEO
Navigating the supply chain ecosystem can be a daunting task as efficiency gains is bottlenecked by the lack of data standardization and flow, disparate systems, regulatory constraints, and associated financial risk. Apart from security concerns, logistics processes tend to be manual and document intensive. With disparate data sources, data sharing, and collaboration across the supply chain becoming more disconnected and fragmented. This contributes to more inefficiency, as current practices do not allow an integrated view of users' requirements to access different channels regulatory and financial requirement fulfillment. Trusted digital connectivity is the key to nip all these challenges in the bud and Global eTradeServices (GeTS) effectively does so with its global supply chain orchestration platform CALISTATM.
As a fully-owned subsidiary of CrimsonLogic (a leading provider of products and services in Trade, Legal and Digital Government), the company provides end-to-end services on one platform that manages the physical, regulatory and financial requirements of the entire supply chain ecosystem. The interoperable, neutral, and trusted platform helps to build trusted connections across multi-enterprise from governments, regulatory agencies to the trade communities. CALISTATM helps to facilitate data sharing between multiple stakeholders, the physical flow of goods and regulatory compliance, meaning that financial requirements can be fulfilled on one single platform. The enhanced efficiency, better cargo visibility, and automated handshakes, that the solution offers makes the trade process easier and more accessible. "The data is secured through the blockchain utility within the trusted platform which generates an immutable audit trail of documents, significantly reducing fraud.
With our solutions, our goal is to assist users to file manifest, manage, and exchange trade data and documents for seamless B2B and G2B trade compliance activities in Asia, U.S., and beyond
Currently, more than 6 million transactions are done quarterly, and we have a network of more than 50 carriers and 10,000 freight forwarders on the platform, with connectivity to 26 Customs nodes across the world," states Chong Kok Keong, CEO of GeTS.
CALISTATM is delivered on a cost competitive SaaS model and can be accessed easily without the hassle of on-premise set-up. The platform enables customers to cut deals on their shipping requirements, arrange advance transshipment, book haulage services, re-use the data, and transform the data for trade declarations. They can even buy the insurance and produce invoices on the go as well. It is a seamless platform that customers can draw benefits aside from the usual freight booking. As a part of supply chain orchestration, GeTS offers three suites, namely Physical Logistics, Compliance, and Financial. Under the Physical Logistics, shippers/freight forwarders can initiate their cargo requirements, book their freight on the go, submit shipping information, and generate draft BL, which improves productivity and reduces error. On top of that, data used for cargo initiation can be populated for trade declaration, which helps to reduce manual data re-entry and reduce document errors. The Compliance suite allows for easier cross-border trade, and customs handshakes—the data is thus transformed to suit customs' varying needs. Shippers who need to request for a certificate of origin or file e-manifests can easily do so on the platform, while it allows customers to access the necessary trade financing and insurance.
GeTS is continually evolving and will be rolling out advance solutions to drive better integration within the trade community and beyond, harnessing the power of technology and data. The company aims to continue its focus in Asia, North America, and Latin America while extending its outreach to Europe in the coming years. "Our network of connected customs, shippers, and carriers is growing. With our solutions, our goal is to assist users to file manifest, manage, and exchange trade data and documents for seamless G2B trade compliance activities in Asia, U.S., and beyond," asserts Kok Keong. He further adds that shippers plying the route of International Land- Sea Transport Corridor (ILSTC) will be able to nurture better intermodal connectivity and integration and make seamless trade declarations.