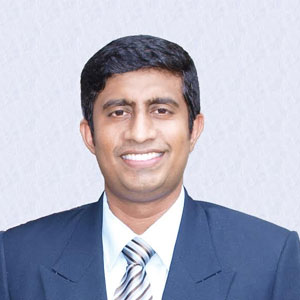 Sanjaya Karunasena, Founder & CTO
"Smart Fleet Management" is the buzz du jour. The next generation of fleet management solutions is being fuelled by technology innovation in the domain of "Connected Vehicles". Whilst technology giants herald their arrival in this domain with IoV (Internet of Vehicles) platforms, Sri Lanka based Nimbus Venture has made significant strides in this space with its unique approach to solution architecture and design, driven by real-time spatiotemporal data, embedding next generation business processes powered by its cloud based vehicle data platform NimbusVConnect.
Although the solution-based approach on real-time spatiotemporal data has applications on a significantly larger canvas, Nimbus has taken a strategic decision to focus on and pioneer products and solutions in the vehicle domain. The company's key offering NimbusVConnect is an open platform that allows third party products and solutions to integrate with it, and provides real-time vehicle data to drive such applications. The platform also facilitates integration with IoT platforms to enable vehicle data sets to drive IoT solutions.
"NimbusVConnect is a device agnostic platform which enables any device which is NimbusVConnect certified, to work with any of our partner products and solutions which are powered by NimbusVConnect," begins Sanjaya Karunasena, Founder & CTO, Nimbus Venture. The platform is designed and implemented using the best of breed cloud infrastructure and is hosted in Amazon Web Services (AWS). All Nimbus products and solutions are implemented on the NimbusVConnect platform and they embed efficient business processes and decision support systems driven by real-time spatiotemporal data.
With this platform, Nimbus Venture offers three core solutions. The first is its Fleet Management Solution (FMS). This solution tracks vehicles in real time and monitors the status of the vehicles utilizing a variety of GPS devices, sensors and data readers. The second is the Nimbus Transport Management Solution (TMS). TMS enables the customers to submit transport requests online, undertake allocation of third party transporters and vehicles, and get a complete view of all the vehicles. Finally, there's the Nimbus Warehouse Distribution Solution (WDS). WDS is a geofence-based distribution scheduling solution, which can be optionally integrated with an in house warehouse management solution, which is driven by IoT.
Nimbus Venture is currently positioned as a cloud based enterprise solution provider for the prime corporate sector and large-scale public sector
The largest supermarket chain in Sri Lanka utilizes the Nimbus platform and with it its key solutions to ensure the quality of food in transit across the country. Furthermore, the company also won a tender with Sri Lanka's doyen of the Fourth Estate that produces multiple print media publications and now utilizes the state of the art Nimbus platform to monitor their island wide newspaper distribution. Additionally, in a sector where GPS tracking has become mandatory in several jurisdictions, Lanka's only private oil company and the largest enterprise across the water in the Subcontinent has decided to adopt the Nimbus platform to monitor their entire island wide petroleum and oil distribution.
"These solutions are structured to provide decision support in the form of real-time alerts, real-time dashboards, and reports and analytics for historical review encompassing broadly the operation of the fleet, allocation of vehicles and distribution operations," explains Karunasena. These solutions assure the benefits of effective decision making, productivity, cost-effectiveness, security, and client satisfaction to fleet managers, facilitating real-time tracking and the monitoring of the history of vehicle movements, speed, speed violations, route violations, fuel, dispatch of vehicles, violation of allocations, unauthorised use, and idle time—everything that affects operational efficiency.
With such competitive offerings, Nimbus Venture is currently positioned as a cloud based enterprise solution provider for the corporate sector and large-scale public sector. The recently concluded partnerships with leading TELCOs have demonstrated that it is also strategically placed as a key service provider to such behemoths targeting "data driven" solutions in GPS tracking to both retail and corporate market segments.
The company is building an ecosystem of partners, including third party developers, that will create real value in the platform for fleet managers and logistics providers for whom management of vehicle assets is critical and real-time data sets of vehicle insight is game changing. The major players in cloud infrastructure and services in the connected vehicle domain propel the company to continue building the NimbusVconnect platform, which is many years ahead of its time. Nimbus Venture is ready to bridge the great divide between the "cloud" and "terra firma" to be a force to reckon with in the region.