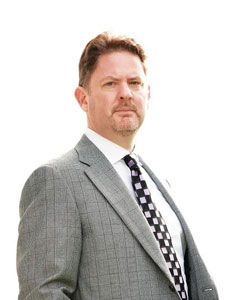 Pat Olney, CEO
Over the past couple of decades, Inventory Optimization (IO) has shifted from a theoretical construct to a practical tool, inevitable to improve corporate profitability. Making IO applicable to every industry verticals are the underlying drivers of inventory, which are omnipresent in all supply chains in the form of demand and supply variability. Underscoring the broad applicability of IO, many diverse businesses have experienced a notable 10 to 30 percent reduction in total inventory expenditure by effectively implementing smart IO solutions. Born as an advanced algorithmic approach to contemplate and quantify the propagation of demand and supply uncertainties, IO, today, is considered as a core competency for both mid-size and Fortune 500 companies across a wide range of industries. As companies seek to increase operational efficiency while reducing inventory costs and exceeding customer service goals, the line of difference between success and failure is often drawn by IO. And offering this unique differentiating factor—the key to successful supply chains—is Bangalore, India-based Neovia. With operational expertise in over 100 facilities across more than 20 countries around the world, Neovia has combined its OEM approach with technology innovations to solve complex logistics challenges for companies in the automotive, industrial, aerospace, and IT sectors.
The CEO of Neovia, Pat Olney, believes, "The seamless flow of product is crucial to a successful supply chain and our heritage as an OEM gives us unique insight into the inventory challenges our customers face." To address and facilitate the same, Neovia adeptly amalgamates its services proficiency with proprietary tools and technologies, and in return, delivers most effective solutions that save millions of dollars for businesses.
The company's Inventory Optimization solution constitutes strategy development, forecasting and inventory planning, replenishment and deployment, and IO performance monitoring and analytics, and all these solution counterparts are tailored according to specific customers' needs. As a result, the comprehensive IO solution suite brings to the table the right blend of consulting services, off-the-shelves technology, and execution support to deliver best outcomes.
Neovia has combined its OEM approach with technology innovations to solve complex logistics challenges for companies in the automotive, industrial, aerospace, and IT sectors
Neovia's proprietary tools and technology offers businesses the requisite information needed to effectively set inventory strategies and optimize inventory. For instance, one of Neovia's configuration tools, employed in conjunction with SAP Service Parts Planning (SPP), simulates and evaluates outcomes based on thousands of adjustable parameters set within the software. The result obtained, hence, highlights the exact set of parameters businesses need in order to configure the system to reach their desired performance goals, without the trial-and-error of adjusting real-life supply chain. In addition, the robust Neovia IO technology is capable of evaluating network configuration changes, shifting business conditions, sourcing strategies and lead-time impacts, customer service policy updates, long-term strategic objectives, stocking strategies, value proposition for fill rate, and inventory improvements.
It is with the state-of-the-art Inventory Optimization solution that Neovia made its way amongst the top 100 supply chain partner in the 2017 Supply & Demand Chain Executive Awards. Neovia was awarded with this honor for its far-sighted inventory optimization solutions implemented for a strategic partner of over two decades. The goal of Neovia's project was to optimize the customer's entire multi-echelon spare-parts supply-chain by transitioning them to best-of-breed SAP for Service Parts Planning (SPP) inventory system.
By utilizing its proprietary SPP inventory simulation technology, the Neovia team was able to test millions of parameters and configuration-combinations to determine optimal solutions. An extensive parallel test not only validated the settings along with system performance, but also eradicated costly trial-and-error and generated no major system outages or negative impacts to customer service. As a result, within the first six months of the program, the client experienced a 7.1 percent reduction in total supply chain inventory, a 0.5 percent increase in global network facing fill rate, a 20 percent reduction on dealer back orders, a 6.3 percent increase in forecast accuracy and a 30 percent reduction in air freight costs. Overall, the client gained $20 million in improved cash flow within six months. "We are proud of this particular achievement because it shows not only the strength of our inventory optimization technology, but the power that comes from having a logistics partner who thinks like our customers do," said Olney. "We were able to deliver substantial results for the client quicker and more efficiently than the competition because our OEM heritage helps us truly understand our customers and form deep, integrative relationships."

Apart from Inventory Optimization and corresponding technology solution, the company also offers an entire suite of services, including service parts logistics, inbound logistics and finished goods distribution offerings. Neovia works with companies of all sizes throughout their lifecycle as a partner, advisor and enabler of transformation. Founded in 1987 as Caterpillar Logistics Services, in 2012, Neovia became a standalone company, to signify a new path justifying its name, alongside remaining true to the company's heritage and experience. "We are proud to have some of the longest relationships in the industry, averaging 14 years with our ten largest customers," asserts Olney. At present, based on the stern foundation provided by the SAP Service Parts Planning solution, Neovia aims to continue adding enhanced functionality and additional capabilities to the supply chain sector that would drive even greater future benefits for the customer.