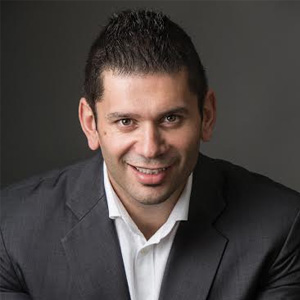 Michael Bouari, CEO
A recognized provider of leading integrated logistics and freight solutions, 1-Stop Connections' mission has always been to deliver tailor-made, quality solutions to address the ever-changing needs of the industry. "Since our inception, we have remained committed to collaborating with all members of the Port Community to improve overall productivity and facilitate efficiency gains for everyone," states Michael Bouari, CEO of 1-Stop Connections. Based in Australia, the company delivers industry leading solutions, especially for shipping lines, freight forwarders and customs brokers, ports and terminals, importers, exporters, container parks, and road-rail carriers.
1-Stop Connections' flagship product, Vehicle Booking System (VBS), is a complete terminal capacity management system, which can drive unprecedented efficiencies for the logistics industry. Bouari, however, points out that VBS represents only one component of his firm's suite of solutions which targets maximizing operational efficiencies across every segment of the supply chain—online tracking, operations monitoring, intelligent reporting, and seamless payments transfer. The firm's tracking solutions, 1-Stop Gateway, and ComTrac work in coherence with its powerful operation monitoring products like the VBS, Container Control, Train Consist, Rail Tagging, and Electronic Import Delivery Order.
This assists clients in gaining greater visibility of their freight transport processes; from onboarding to final delivery via all forms of transportations, manage internal processes efficiently, and reduce all associated complexities. By compiling all the supply chain operational data, the company's business intelligence suite then derives meaningful business information for clients; the Customs Reporting feature enables effortless reporting of import, export information to Customs when required. "We are prolific innovators, we have a customer service desk operating 24/7, and we offer world-class training to our clients," lauds Bouari to point out the difference that 1-Stop Connections bring into the market. The company's solutions paired with its diligent customer services have been of great beneficence to a number of organizations, the world over, helping them continually increase their productivity and real-time supply chain operational efficiency. For instance, in 2014, Manila was imposed with a truck ban, wherein, the city's trucks were not allowed in and out of port at certain times of the day that compromised logistics efficiency and resulted in unwanted traffic congestions. 1-Stop collaborated with the Philippine Port Authority, its container terminal operators, and other port community members and deployed its Terminal Appointment Booking System (TABS) at both the international ports in Manila. The online system facilitated seamless communication with any Terminal Operating System, maximising the terminal's productivity that eventually diminished traffic congestions in and around the ports. Within a short time, the administration lifted the ban on vehicles having TABS bookings.

Organizations around the world have recognized 1-Stop's success in the domain and have formed strategic alliances with the company to drive efficiency in their supply chains. 1-Stop Connections has been the chosen solutions partner for multiple international ports and shipment organizations in New Zealand, Australia, and the Philippines. Citing the near future, Bouari mentions that the firm has partnered with TBSX3 to develop a novel block chain based security architecture which will help in combating fake product shipments around the globe.